September 30, 2023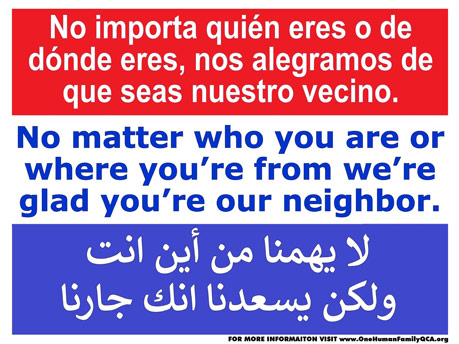 SIGNS AVAILABLE FREE - message Pastor Rich at 563.940.9630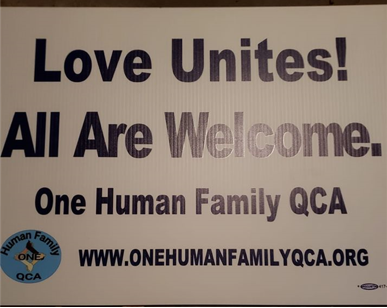 Our Billboard Campaign
Donate
9 Ways to Fight Injustice in Iowa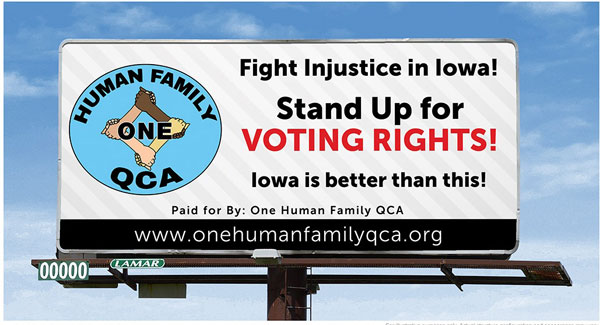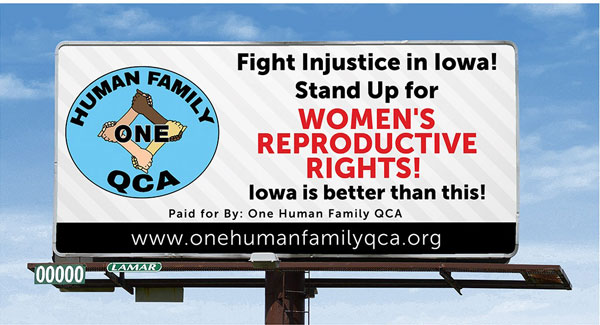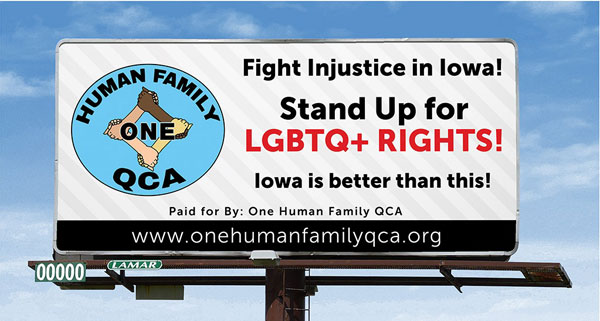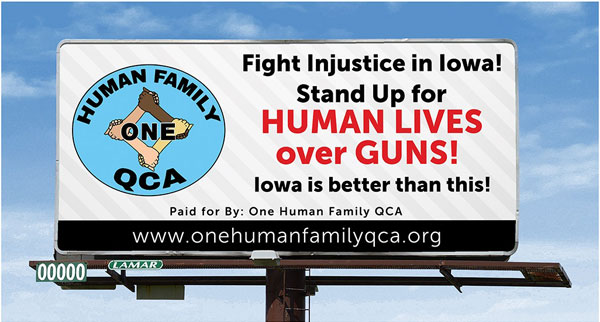 9 Ways to Fight Injustice in Iowa
---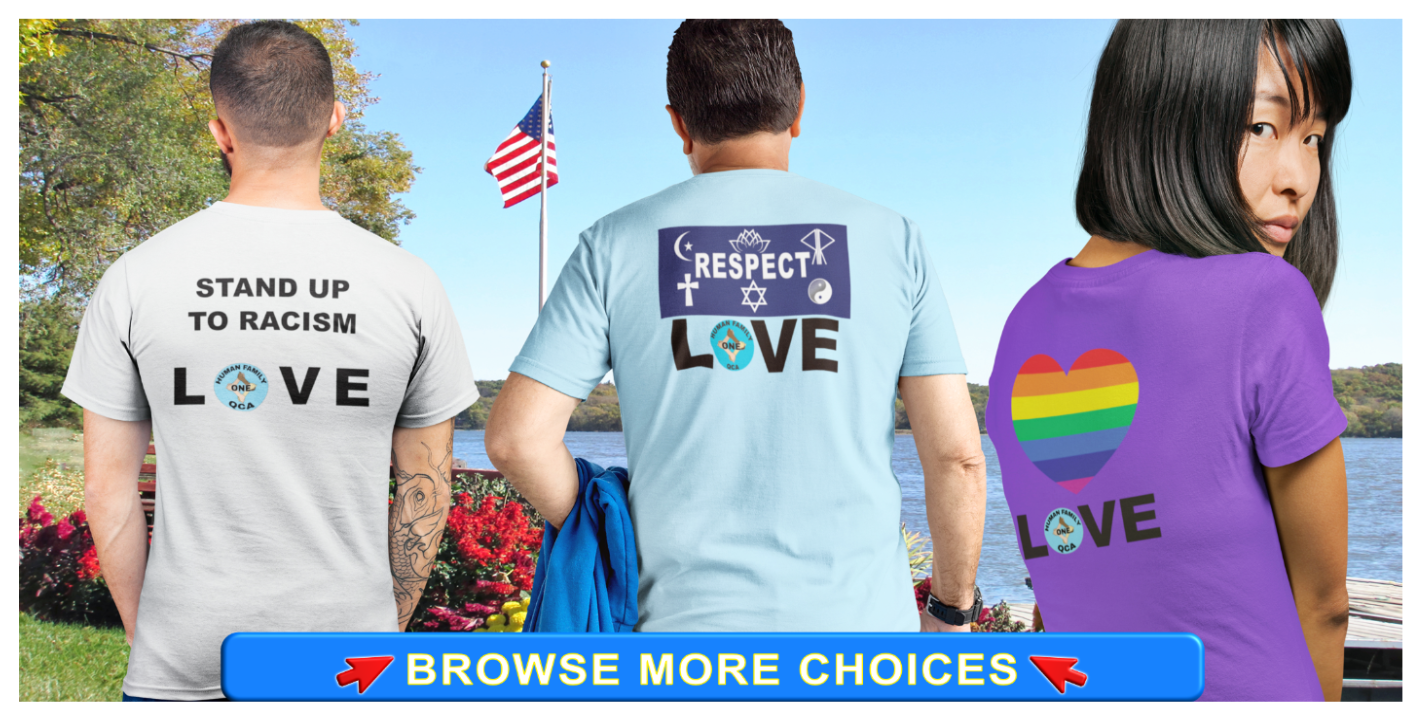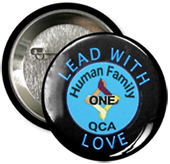 Lead with Love
Demonstrate positive messages while supporting One Human Family QCA.

It's Fun & Easy - Wear your message of love to help all understand that love is greatly preferred over hate.
Various Style Shirts • Hoodies • Phone Cases • Pin Buttons • Shoes • Stickers • Magnets • Onesies • Blankets • More
Simply go to One Human Family QCA online store to select your favorite items, and then be sure to wear your LOVE apparel.
---
The One Human Family of the Quad Cities Area is an organization that promotes diversity and inclusion in the Quad Cities area.

Our mission is to welcome and protect the life, dignity, and human rights of all people in all places in our community.
Nonviolence: We are dedicated to affecting change through peaceful means and are committed to the principles of nonviolent resistance.
Contact Us:
2930 W Locust, Davenport, IA 52804
richdhendricks@msn.com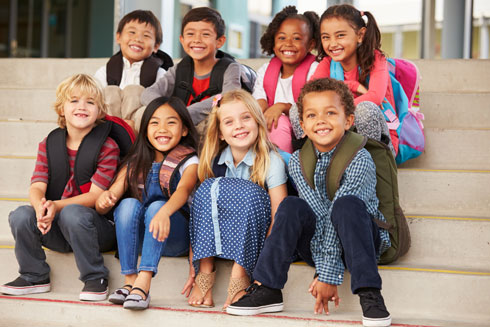 Recent News
November 2, 2017
1. ACT - Do something. Sign a petition. Offer your skills and...